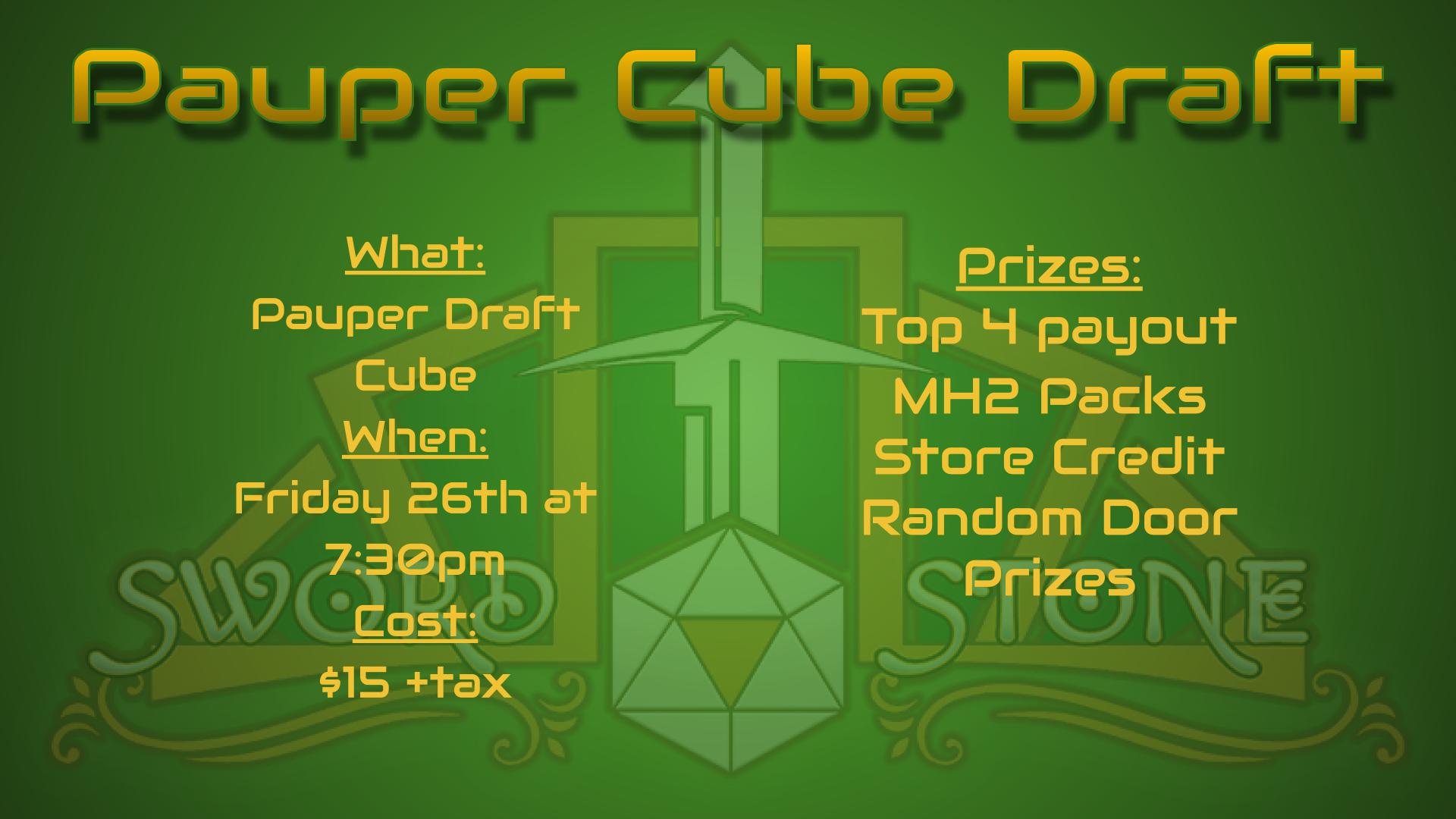 Join us Friday the 26th as we draft a community member made Pauper Draft Cube! This event starts at 7:30pm sharp so please arrive early to check in.
What is a Cube?
A cube is a large collection of (often powerful) cards used for drafting and playing Limited. Drafting a cube is similar to drafting booster packs, but instead of drafting from three fifteen-card Magic booster packs, you draft from fifteen-card "packs" that were created for the purpose of the cube.
For this pauper cube draft the minimum/maximum participants is set at 8 participants. Please be sure to preregister for your spot due to limited seats.
Prizes:
Prizes for this event include Modern Horizons 2 set booster packs, store credit, and random door prizes that will be given out at the end of the night.
Top 4 payout
Cost:
The cost for this event will be $15+tax.
Event format:
This will be a 3 round event with each round being best 2 out of 3. Each round will be 50 minutes. At the end of round 3 placement will be determined by record.
Info: No tickets for this event were returned from API.